Feb 6, 2017 9:00:00 AM
---
Timoti's Seafood Shack and Bicycles Etc. will be opening in the Nocatee Town Center later this year.
Timoti's Seafood Shak:
Timoti's Seafood Shak is no ordinary seafood shack. This fast-casual, family-friendly restaurant serves only wild caught seafood. Every meal is cooked to order fresh- and their shrimp are all local or domestic. The menu will include healthy salads and rice boxes, in addition to Vegan, Vegetarian and Gluten-free options.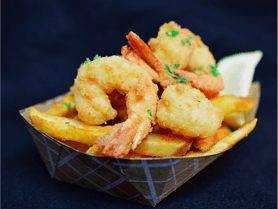 Timoti's will be located in the western end-cap of the new Nocatee Town Center Building- opposite of Jersey Mike's and OrangeTheory. The restaurant will include an outdoor play area, connected to a patio with outdoor seating. Timoti's Seafood Shak anticipates opening their new Nocatee location in Fall 2017.